Jill welcomed everyone including our tellers Lynne and
Patsy from Croscombe WI

We commenced our meeting with a rousing rendition of 'Jerusalem'

A few interesting events are due as summer approaches and plans for these were put in place. They include afternoon tea at Jills house, a visit to the Lavender Farm and lunch at Sue's.

Resolutions were discussed . Lesley H addressed the Country Bus Resolution and Myrtle tackled the Pro's and Con's of Cervical Smear Tests

Both were unanimously passed although some slight change of wording was suggested for the resolution about smear tests.

We voted for discretion for both resolutions.

Presentation and adoption of the Financial, the Committee and the Presidents report followed. Jenny thanked Jill,the President and Anne thanked the Committee.

Two of our committee members decided not to stand this year. Jill thanked Elizabeth and Rose for their outstanding contribution over the years.

Two new members were proposed and Jill welcomed Pat and Lavinia to the team.

There were no further nominations for President and Jill was willing to continue in the post. The tellers were thanked , competitions
were judged, and refreshments enjoyed.

We meet on the 1st Monday of the month at 2.30pm in Wookey Hole Community Hall

Visitors and new members are most welcome

Jill Deane

Wookey Hole WI
Details

Category: Clubs
WOOKEY HOLE W.I. DECEMBER 2018 MEETING
It was almost a 'full house' at our December meeting and seasonal celebrations were top
of the agenda.
Christmas jumpers were in abundance ,a bumper raffle , music, and a table laden with festive
goodies set the scene.
Mulled wine was consumed whilst the ladies pondered over a Christmas Quiz provided by
Sue H. We then invited everyone to draw on their artistic skills by cutting out a shape and
adding it to a blank sheet of paper. We did provide some templates if needed.
Gradually a rather lovely Nativity picture emerged .
The end result was much better than we expected !
Our masterpiece will now be displayed at the Nativity Festival at St Cuthberts Church.
Jill thanked everyone for making poppies and sharing their personal stories for our Remembrance display in November.
Thanks were also expressed to those who had brought 'goodies' for the food bank.
Sounds of "Happy Christmas" echoed around the hall as members made their way home.
Jill Deane Picture of our masterpiece provided and also a party picture.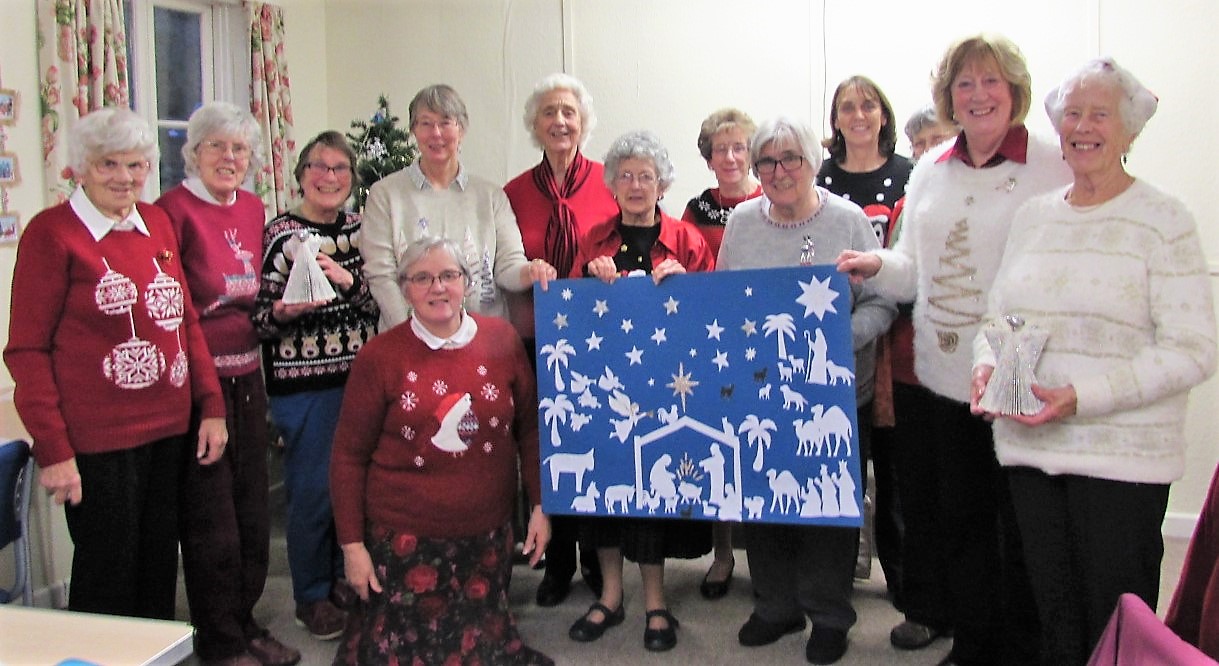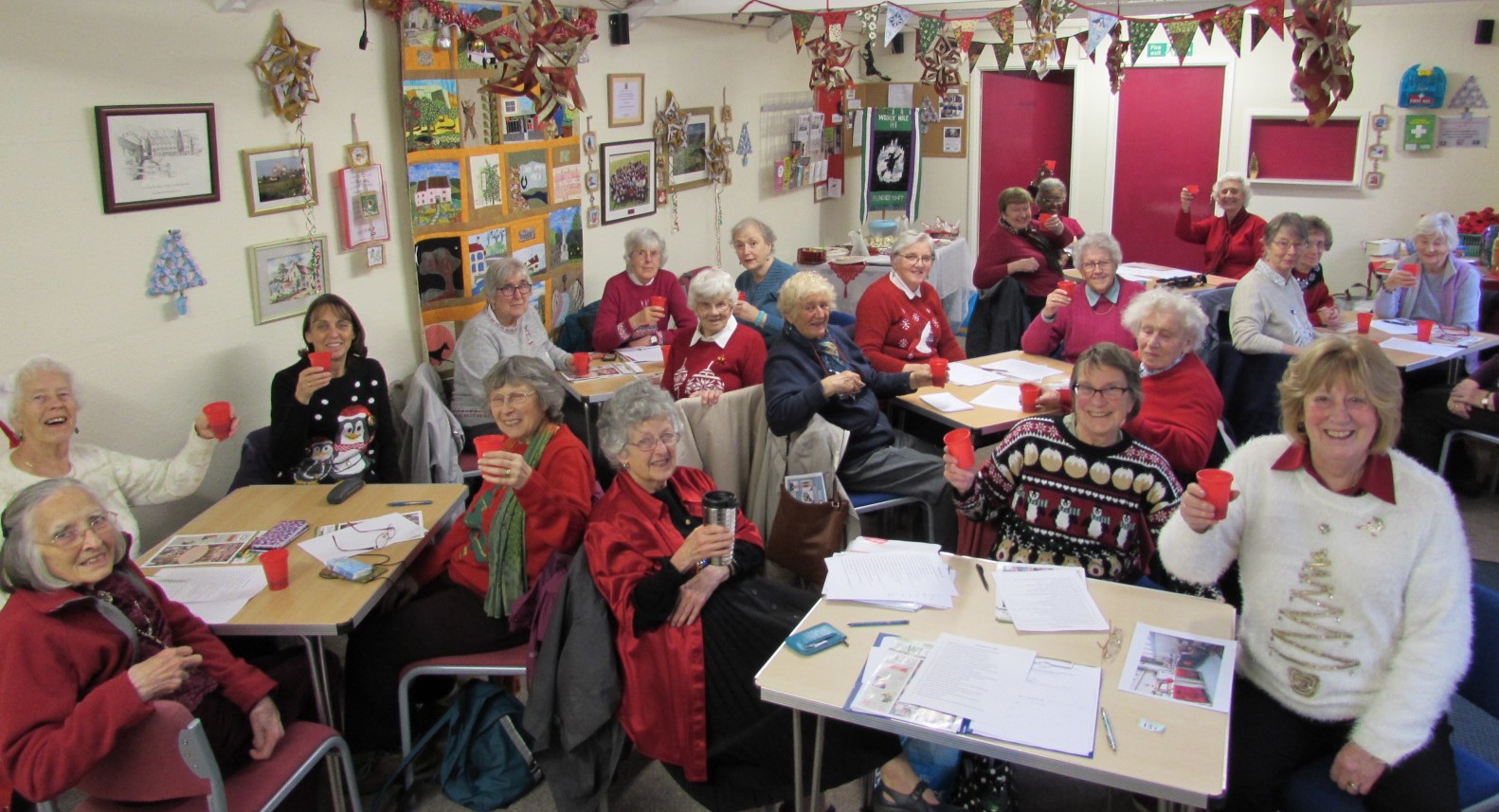 Details

Category: Clubs
The Wookey Hole Club, built in 1884, has a long and colourful history. Minutes of the Club Committee are still in existence from its inauguration through to the present day, with only two periods, 1940-1949 and 1974-1980, having been mislaid. The content of these documents gives a fascinating insight into the recreational and social behaviour of village residents over the past century.
Details

Category: Clubs
http://wookeyholecinemaclub.weebly.com
All films shown at the Community Hall. £6 adults Under 16's £3 Doors usually open 7pm Film show starts 7.30
See our website for trailers and more info.
Details

Category: Clubs
A few years ago Lucy White was invited to think of a social club that could be useful in Wookey Hole in gathering people together for enjoyable times.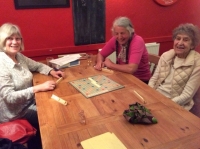 Lucy loves playing Scrabble and wanted to find likeminded people so started a Scrabble Club by delivering notices about it door to door .
Details

Category: Clubs