WOOKEY HOLE W.I. DECEMBER 2018 MEETING
It was almost a 'full house' at our December meeting and seasonal celebrations were top
of the agenda.
Christmas jumpers were in abundance ,a bumper raffle , music, and a table laden with festive
goodies set the scene.
Mulled wine was consumed whilst the ladies pondered over a Christmas Quiz provided by
Sue H. We then invited everyone to draw on their artistic skills by cutting out a shape and
adding it to a blank sheet of paper. We did provide some templates if needed.
Gradually a rather lovely Nativity picture emerged .
The end result was much better than we expected !
Our masterpiece will now be displayed at the Nativity Festival at St Cuthberts Church.
Jill thanked everyone for making poppies and sharing their personal stories for our Remembrance display in November.
Thanks were also expressed to those who had brought 'goodies' for the food bank.
Sounds of "Happy Christmas" echoed around the hall as members made their way home.
Jill Deane Picture of our masterpiece provided and also a party picture.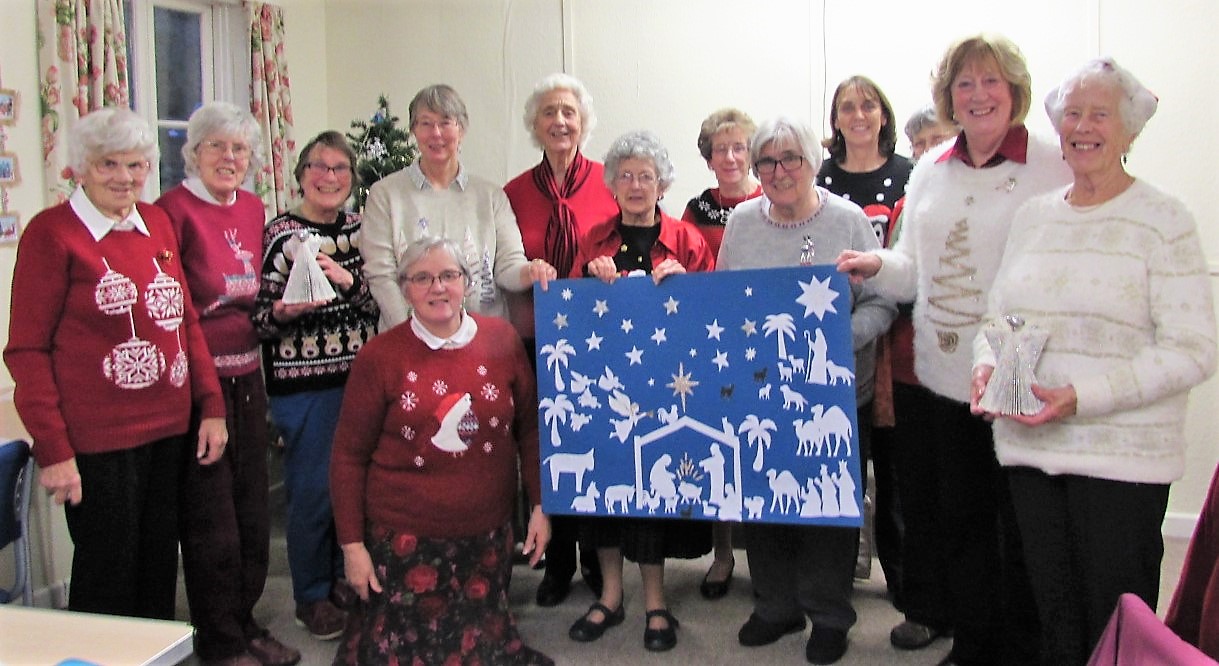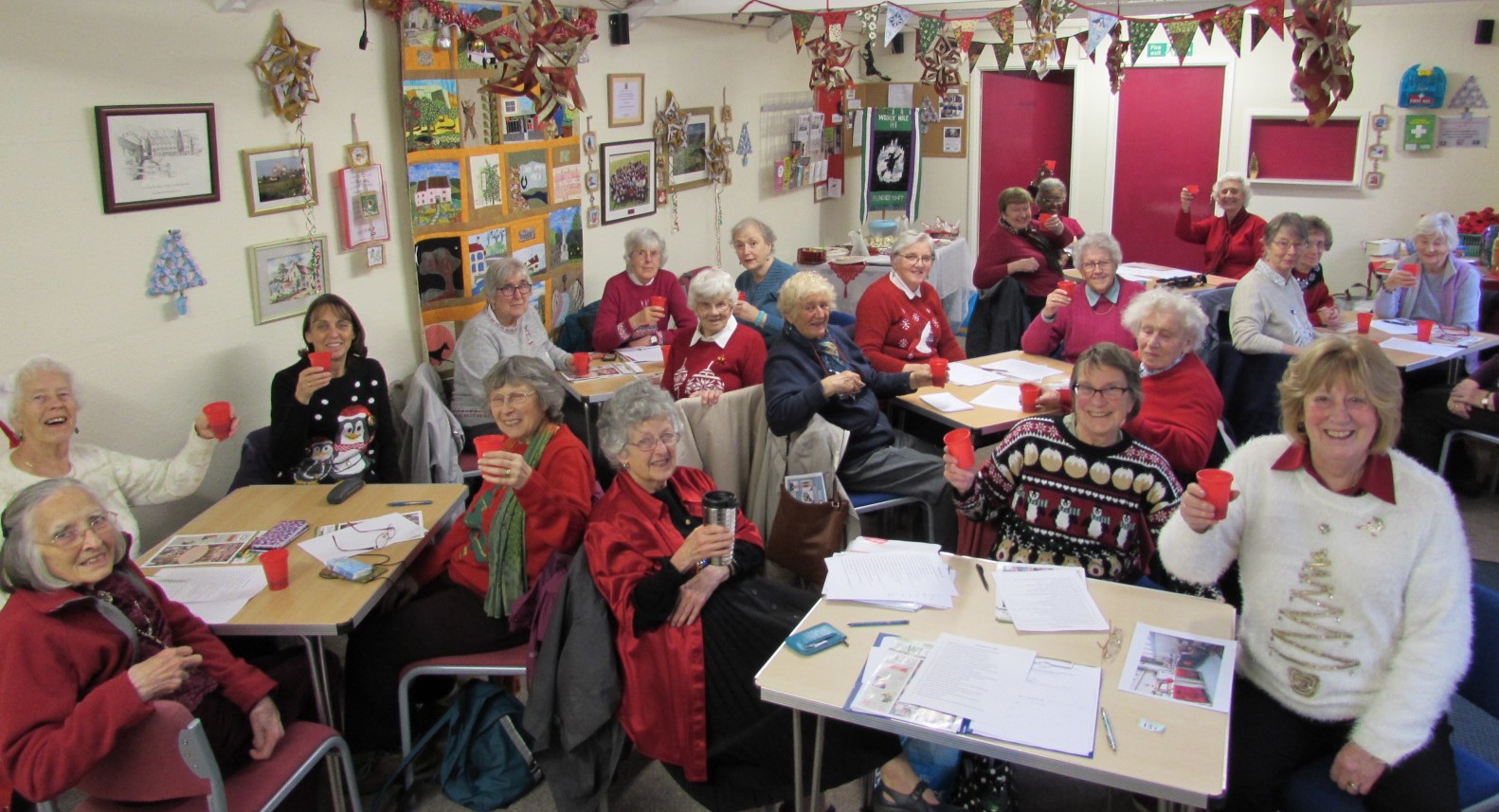 Details

Category: Clubs
http://wookeyholecinemaclub.weebly.com
All films shown at the Community Hall. £6 adults Under 16's £3 Doors usually open 7pm Film show starts 7.30
See our website for trailers and more info.
Details

Category: Clubs
A few years ago Lucy White was invited to think of a social club that could be useful in Wookey Hole in gathering people together for enjoyable times.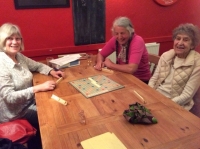 Lucy loves playing Scrabble and wanted to find likeminded people so started a Scrabble Club by delivering notices about it door to door .
Details

Category: Clubs
The Wookey Hole Club, built in 1884, has a long and colourful history. Minutes of the Club Committee are still in existence from its inauguration through to the present day, with only two periods, 1940-1949 and 1974-1980, having been mislaid. The content of these documents gives a fascinating insight into the recreational and social behaviour of village residents over the past century.
Details

Category: Clubs
Thankfully the snow cleared but our numbers were still depleted due to coughs, colds etc . Best wishes were sent to absent
members. Our resolution votes were announced and the majority of us were concerned about country bus services.
Monthly coffee mornings are most welcome and provide a chance to chat, and plans are in hand for our 72nd birthday celebration
next month. Twelve photographs depicting a year in the life of our WI have been approved and sent to Wilton Lodge for the
Elizabeth Bell competition. We have been busy !
Jill welcomed our speaker Pamela Egan an English Language Graduate. She began visiting Russia in 1989 at the invitation of Russian
teachers who were trying to teach English but had never heard it spoken. Obtaining a Visa and getting through customs was very
difficult but she was given a warm welcome on arrival. However she felt as if she had slipped back 50 years and described a Moscow
with no cars . She travelled to Yaroslavl and despite seeing beautifully carved wooden houses she also saw neglected buildings and
deprivation. There were no obvious shops and very little food. She saw an unequal society as some were clearly priviledged and
people had some strange and misguided views of life in our country.
Pamela last visited in 2006 and told us that buildings have been restored to their former glory and the markets are full of food
Her speakers donation will be sent to Child Aid. The charity helps young people in Eastern Europe. She was thanked by Rose.
Competition for something Red ......1st Jill , 2nd Jan , 3rd Pat Entries were varied and most interesting
Finding a flower of the month was difficult due to the snow..... 1st Pat , 2nd Jill, 3rd Jan
We meet on the first Monday of the month at 2.30pm in the Village Community Hall . Visitors and new members are most welcome.
Jill Deane
Details

Category: Clubs