Dear Residents
The effects of the coronavirus look likely to result in greater disruption to our everyday life. The Residents Forum want you to know that if you are being affected by the restrictions brought about by the Coronavirus epidemic, you are not alone. Rest assured that there are many people in the village willing to help out (with shopping for example) if you find yourself affected by these issues. Also, it might be that being stuck inside for days you might want to just have a chat with someone. The following people have said they are happy to help in whatever way they can, so if you find yourself in need of help in some way do give one of us a ring.
Residents Forum Committee
Julia Scarth 672754
Sarah Mardle 672005
Sue Lee 675326
Sarah and Charlie Chambers 674078
Doug Robinson 678271
Hugh Talbot 679678
Roger Hancock 673032
Chloe Parrish

The following have also contacted us to say they would be happy to help too
Katri Healey 678057
Melitta Izzard 678786
Ivor and Caroline Tetley 677282
Best Wishes to all
Wookey Hole Residents Forum
Details

Category: Residents' Forum
New application for 148 more houses on Wookey Hole Rd
A planning application for outline planning permission for 148 new homes adjacent to Underwood Business Park, opposite the new Bovis Development on Wookey Hole Rd has recently been submitted to Mendip District Council. The application number is 2019/2883 and this is a link to it
https://publicaccess.mendip.gov.uk/online-applications/applicationDetails.do?activeTab=summary&keyVal=Q1QN9AKPK3M00 .
Because of this application, our Parish Council have changed the venue of their next Planning Committee meeting at 7pm on Wednesday 18th December to be at Wookey Hole Community Hall instead of Coxley. The Parish Council will decide at this meeting if they will be recommending to Mendip District Council approval or refusal for the application. It would be good if as many residents as possible could attend. It would be helpful if anyone wishing to speak at the meeting (max 3 mins) could write to the chairman, Marcel Hayden This email address is being protected from spambots. You need JavaScript enabled to view it., before the meeting. Comments and questions during the course of the meeting will be accepted at his discretion.
Representations to Mendip District Council should be made by 26th December at the latest.
Details

Category: Notice Board
Carol concert/ service Wookey Hole



This year the plan is the same as in previous years :
Date & Venue: Sunday 15th December at 3.30 in St Mary Magdalen church Wookey Hole.
An informal concert half hour of singing & playing will run into the Carol service (4pm) PLEASE LET ME KNOW if free & interested to sing or play.
ONLY 2 REHEARSALS probably MIDDAY on SUNDAY DEC. 1st in the church and again MIDDAY on SATURDAY 14th (day before event )
at our house 2 The Chilterns BA5 1BS
My mobile 07779 0444 94
Juliet.
Details

Category: Notice Board
Messiah brings Christmas joy to Wells
Enjoy an uplifting festive experience like no other, when Messiah comes to Wells Cathedral on Saturday 7th December.
In their annual performance of Handel's great work, Wells Cathedral Oratorio Society will be accompanied by some of Europe's finest period instrument musicians in the Music for Awhile Orchestra, led by Jean Paterson. The soloists are Elizabeth Atherton (soprano), Tim Morgan (countertenor), Peter Auty (tenor), and Ben McAteer (bass). The Conductor is Jeremy Cole.
The Oratorio choir says: ''This concert is truly a wonderful musical experience and we know that audiences really feel the joy of the Christmas season when they hear it - and indeed become part of it during the Halleluja chorus.''
Concert: Saturday 7th December, 7pm prompt.
Tickets
£14-£30 online at
www.wcos.org,
by phone 01749 834483 or at the Wells Cathedral Shop (01749 672773).
This popular event is expected to sell out so the advice is to book early.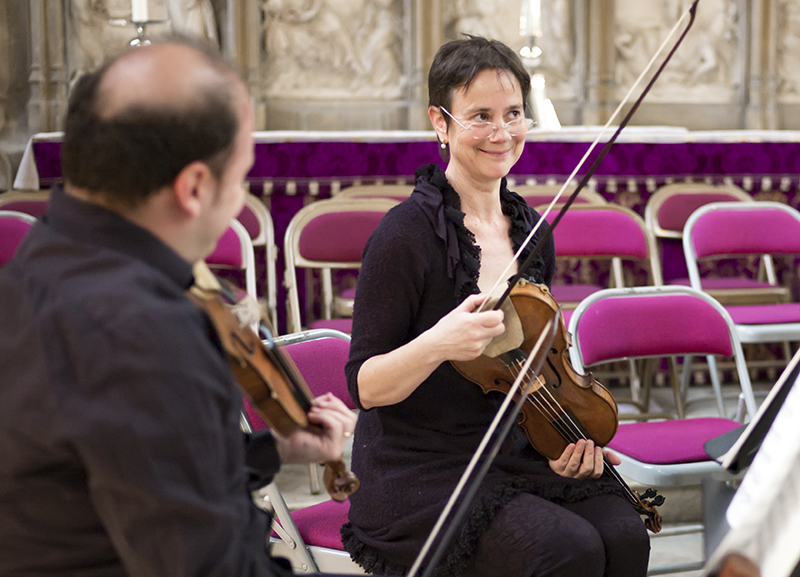 Details

Category: Things to Do and See
WOOKEY HOLE WI OCTOBER 2019 REPORT

A warm welcome was expressed by President Jill to everyone including Chloe our Speaker and two guests.

Sadly Jill informed them that Joan Hill, a much respected, very active and long standing former member has died.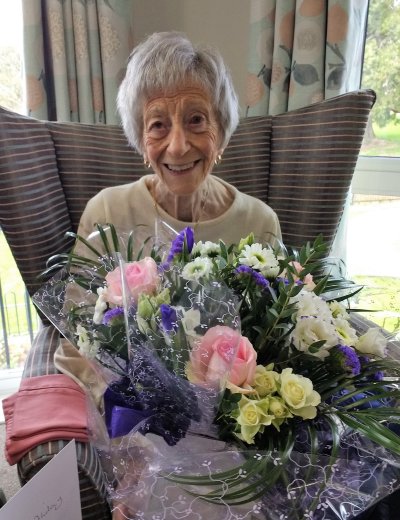 She would have been 100 in March .Prior to joining our WI she was a member of the Rylstone WI of 'Calender Girls' fame . She was computer literate and her ability was admired by our members.

Ten shoeboxes filled with'goodies'were brought to the meeting .These will join the many being made by WI ladies all over Somerset and will be given to young adults at Christmas time.

Our speaker was Chloe Tyghe from Dairy House Farm . She works with homeless people and told us about life at the farm

They try to be self sufficient and residents stay for three months . They work closely with the Connect Centre and Elim Centre.

We than heard from two very courageous ladies. Dawn and Michaela told us how they had found themselves homeless and the difficulties that they, and others like them had endured. They bravely told us their stories and about their journey from the Connect centre to the Evergreens Hostel on the outskirts of Wells.

Residents are able to stay there for a year whilst efforts are made to enable them to move on safely and securely.

Michaela summed it up when she said that she now felt safe wanted and cared for .

Chloe told us that rural homlessness is easier to hide as there are woods and barns around . City homelessness is more easily seen.

Lesley H was the right person to thank them as she is closely associated with Citizens Advise and understood their plight.

Our guests judged the competition for a sentimental garden tool

1st Jan 2nd Sue H 3rd
Jill .......Flower of the Month 1st Pat 2nd Jill 3rd Sue H.


VISITORS WELCOME. 1st
Monday of the month 2.30pm at Wookey Hole Community Centre.

Jill Deane Photo attached of Joan Hill
.......See details in script
Details

Category: Clubs